Home Page Kingdom Index Plant Index Lycopodiaceae Index
Lycopodium annotinum L.
5 photos.
A species with branches (often forked) arising from a long creeping stem. The species is known as
the "clubmoss", "stiff club moss" and "bristly club-moss".
ITIS Taxonomic Serial No. 17018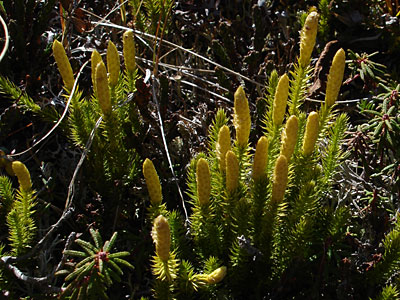 1. September 4, 2007. Several upright branches, possibly from a single plant.