Home Page Kingdom Index Plant Index Magnoliopsida Index Salicaceae Index
28 photos.
The most widely distributed tree in North America, the "quaking aspen" or "trembling aspen" forms
clonal colonies through develotment of root suckers. Adjacent colonies may show considerable variation.
ITIS Taxonomic Serial No. 195773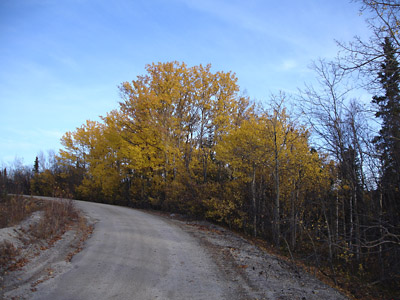 1. September 21, 2011. This clonal colony has been one of the last
of the many colonies along the Portage Creek road to turn color
in the fall for at least the last 20 years. Most of the colonies have
brilliant yellow leaves in the fall.