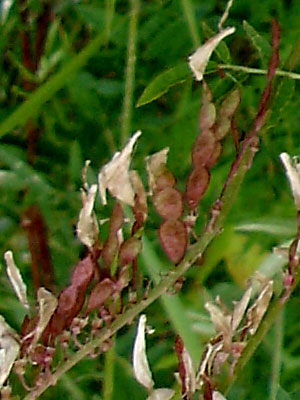 8. Mid-July. 100% crop of a section
of photo 5 showing loments.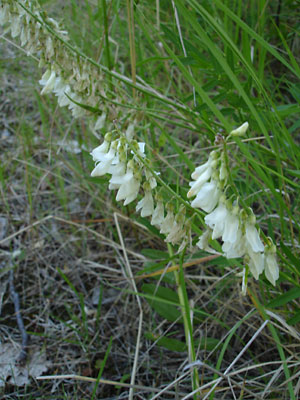 9. July 2, 2009. Rare white blossoms.



This is a roadside plant and often there were
many plants stretching for miles along the road.
Notes taken with the photos did not yield
more than an approximation of the
location .
Photos 1 and 2 taken along the
Steese Highway between 63 and 65 mile.
Photos 3 and 6 taken along the
Steese Highway on Eagle Summit
near the Pinnell Mountain Trail.
Photos 4 and 5 taken along the
Steese Highway just west of Central
near 126 mile.
Photo 7 taken near 2 mile
Circle Hot Springs Road.
Photo 9 taken 8 miles south of
Coldfoot, Alaska along the Alaska
pipeline.



Photo 10 taken on the west side
approach to Eagle Summit. Approximately
104 mile Steese Highway.
Photo 11 taken at 1 mile Circle
Hot Springs road.