Home Page Kingdom Index Plant Index Magnoliopsida Index Asteraceae Index

Achillea alpina L.
Achillea sibirica Ledeb.
11 photos
The "Siberian yarrow, ITIS lists no varieties or subspecies. It differs from A. millefolium by having
shorter ray flowers and a leaf which is pinatifid to a lesser degree.
ITIS Taxonomic Serial No. 780142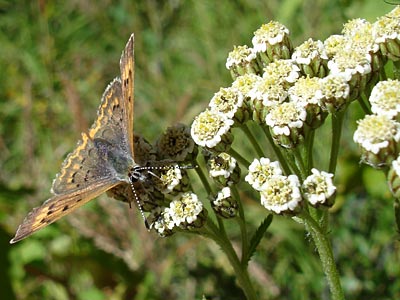 1. August 8, 2007. One of the many pollinators which visit this species.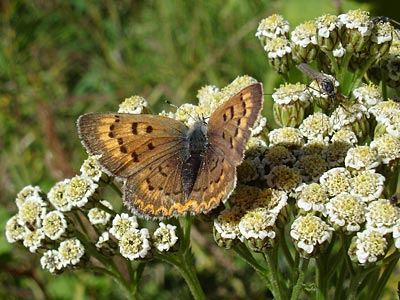 2. August 8, 2007. Same as above but with an additional visitor