Home Page Kingdom Index Plant Index Magnoliopsida Index Apiaceae Index

Cicuta virosa L.
7 photos.
The "northern water hemlock" or "Mackenzie's water hemlock", a poisonous plant, often found in
shallow water near the margins of thaw lakes in our area.
ITIS Taxonomic Serial No. 182155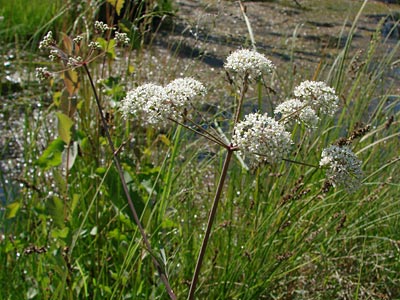 1. Side view of an umbel.